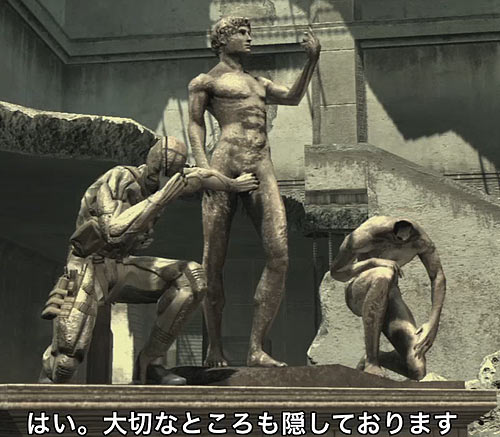 Frankly, this enormous Metal Gear Solid 4 gameplay demonstration video (Australian direct download link for iiNet customers here) would be quite hilarious even if it weren't for Snake's incredibly-well-defined buttocks.
But they, and the little dancing robot, push it to a whole new level.
Hideo seems very serious about it all, but I've no idea what he's actually saying (beyond stuff like "aru-P-G" as he whips out an antitank launcher...), so I can't be sure. I presume there's a simply excellent explanation of Snake interrupting his murderous pursuits to check out a girlie mag.