The Error'd series on what-used-to-be-TheDailyWTF occasionally features some magnificently huge error boxes. I think the second one in this post has to be the record-holder: A standard Windows error box, 401 by 737 pixels in size.
I, however, quite often see one with 3.8% more area, and even less usefulness.
When the server that supports the excellent Pennypacker Penny-Arcade-indexing Firefox extension is down, the extension becomes unhappy.
It, then, serves you up with not one but two of these petite little beauties...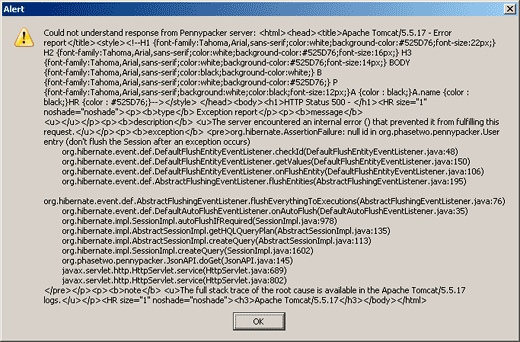 ...every time you look at a PA comic page.
That's 683 by 449 pixels, folks.
And feel the quality!