Pop quiz, hotshot. You're driving down the highway, and you see this: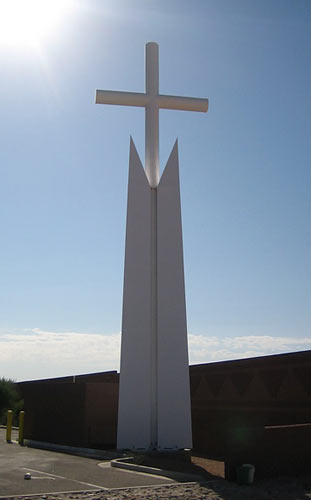 It's fifty feet high, and you don't remember seeing it the last time you went this way.
And yes, it's on the premises of a church.
What is it?
Obviously, it's a cell-phone tower, whose construction was paid for by a cell-phone company.
I think you'd probably get better reception from the Rio Jesus, though.