If you've got your font sizes set larger than normal (in this case, because your 17 inch screen has 2304000 pixels), and you accept Microsoft's strong recommendation that you install IE7 (yes, Firefox is the default browser), the why-you-should-install dialog will not look the way Microsoft intended it to.
It will look like this.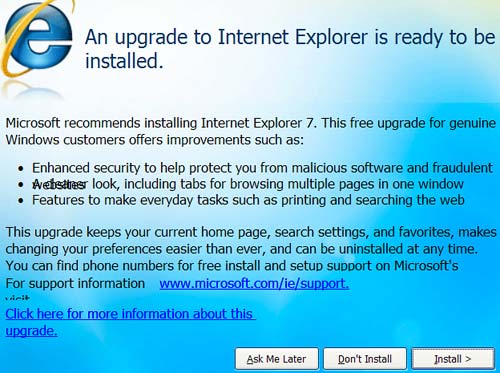 I think the mangulation is in a particularly apposite spot. I don't know about you, but I've always thought IE had a very
look.