Now that Lego has two kinds of track piece, it's easier to make similar tracked vehicles in very different scales.
Via TechnicBricks, a frequent link-target for me recently, behold the last unknown Technic Lego set for 2009: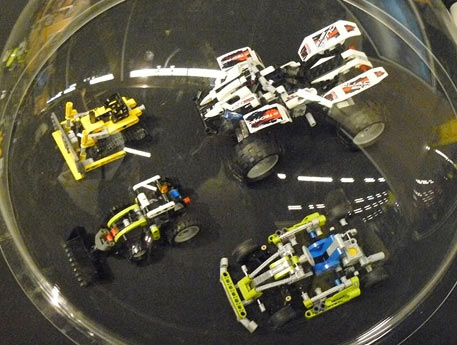 It's the one in the top-left corner, being dwarfed by the 8256 Super Kart and 8262 Quad-Bike. It's called the 8259 Mini Dozer, and it's...
...completely anerable.
Compare and contrast with its (much) bigger brother...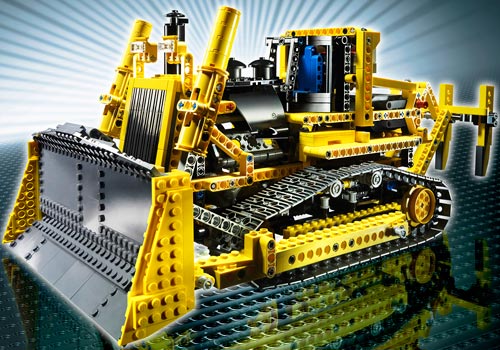 ...the 8275 Motorized Bulldozer. The Mini Dozer is, basically, a micro-scale version of 8275.
So now you can put 8259 on one end, 8275 on the other, and the classic 856 in the middle, and have flying-ducks bulldozers!
(I wonder how long it'll be before someone finds room for a Micro Motor inside an 8259?)
UPDATE: I know what you're thinking. You're thinking, "I won't believe this kit even exists unless I can fly around it using Microsoft Photosynth and see every tiny detail."
UPDATE 2: It didn't take long for people to start building the set before you can buy one.