Here's a killer optical illusion for you:
The "green" and "blue" spirals in this image are actually the same colour. It's like the classic same colour illusion, except, you know, colourful.
(I don't know how this illusion will affect people with one or another kind of colour-blindness. Please comment if you don't see the effect, so the rest of us can all float theories about why you're so weird and unlovable.)
After marveling at this for a while, I spent 15 minutes straightening the illusion out into parallel stripes: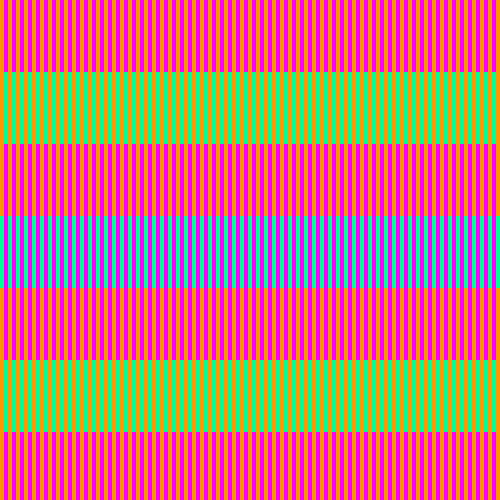 As you can see, it still works.
If you look closely, you can see that the leftmost and rightmost "blue" vertical stripes look distinctly greener than the rest of the "blue" stripes, because they're only flanked by magenta on one side. But they still look pretty blue, despite being exactly the same colour as the "green" stripes.
There are only three colours in this image - magenta, orange and green.