This is probably the most harmless problem ever described on The Daily WTF, but it's also one of the strangest. It's like frightening yourself with ask.com, only... different.
Google now have their own search-autocomplete thingy, which benefits from the somewhat higher average IQ of Google users versus those who, I presume, start every search by typing askjeeves.com into the address bar.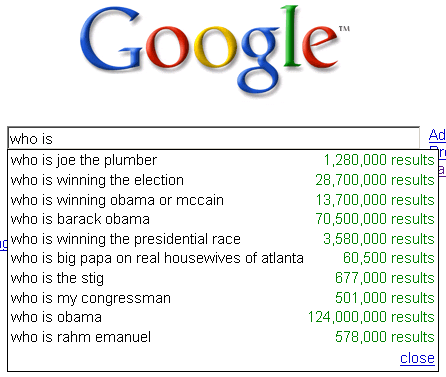 It would appear that the Google search-string database isn't quite as up-to-date as it might be, though.
Update: Oh, look - YouTube does it too!
YouTube connects to to a Google server for its autocompletes, as you'd expect since Google own YouTube, but clearly the results are divided to more effectively serve the two sites' differing demographics.
Google:
And YouTube:
(See also "drinking beer tricks", "eating peanuts tricks", and of course "shooting smack tricks".)